Product Marketing Manager
Product Marketing Manager
FinDock
Woerden
What is required?
3 years experience minimum in B2B product marketing or similar
Experience with Salesforce
Strategy, storytelling and content writing skills
Excellent command of the English language (spoken and written), Dutch is preferred
Creative and problem solving skills
What will you get?
From €5.800 gross p/m (depending on experience)
40 hour workweek (flexible hours, hybrid working policy)
25 vacation days
5K education allowance; coaching and development program
Pension allowance
Time off for volunteering
What will you do?
40% Content creation
20% Feature launch and adoption marketing
20% Partner enablement
10% Product positioning and messaging
10% Researching industry, competitors and customers
This vacancy has been created based on interviews with employees to help you get a realistic preview of the job.
Vacancy
As a Product Marketing Manager at FinDock, you are responsible for ensuring that customers, partners and colleagues understand what FinDock offers, what value it can bring to nonprofit organisations and how customers can make the most out of the products.
You will own and manage industry, competitor and customer research and intel, so it is important you are always up to speed. Therefore, you research and participate in training ongoing. You will combine this knowledge about nonprofit organisations with your storytelling capabilities to create content, such as videos, pitch decks, content marketing assets, alongside collaborators within FinDock or external agencies. When new products or features are released, you will devise plans to make sure all relevant internal and external stakeholders are aware, and work together with the product team to ensure the customer base can adopt these products or features optimally.
In addition, you will show how customers can make the most out of the FinDock product by creating customer stories and highlighting the return on investment of using FinDock. You will interview customers about their challenges before using FinDock and the benefits and results after going live, and write stories which can be used to inspire new audiences.
You are part of the Marketing team and report to the Head of Marketing. You also work closely with the Product team. Your colleagues are based in the Netherlands, the UK and Ireland. You will manage a wide range of relationships with different stakeholders inside and outside of the business, so it is important that you are comfortable with this  and can manage your time effectively.
If you like to be creative, enjoy learning about technology, have an interest in the nonprofit sector and can juggle priorities then this is the job for you.
Calendar
Product Marketing Manager

On an enjoyable day, you do lots of different things. You join the stand-up with the Product team and interview a customer for a success story. In the afternoon you have a call with the Head of Marketing and give a presentation to a System Integration partner.
On a less enjoyable day, a colleague asks you at the last minute to prepare something for an event the next day. This can be a bit stressful, so it is important that you are able to manage priorities in situations like this.
09:00

10:00

11:00

12:00

13:00

14:00

15:00

16:00

17:00

18:00
FinDock is presenting at a Salesforce event with the focus on fundraising. The goal of this presentation is to inspire the nonprofit audience to make payments more personalized. How do you prepare this presentation?
Firstly, you meet with the Head of Marketing to discuss potential approaches. You do research on the audience and different themes that Salesforce is focusing on during this event. You also think through what you want the audience to take-away.

Next, you map out the story that you want to tell, and invite collaborators, such as the Product team or the Solution Engineering team, to advise on products and demos. Another option is to engage with a customer to see if they would like to share their experience as a success case, to substantiate your story.

When the presentation is ready and you have double-checked everything, you are ready to go. This presentation might be one you give yourself, or perhaps someone from the FinDock leadership team will step in to present. After the event, you will assess how it was received and look at ways to improve stories and presentations in the future.
Growth
Every full-time employee can access an annual education budget of €5k, to follow online or offline courses related to their role or ambitions. 'Thrive' is one of the core values at FinDock. We encourage and support our employees to explore their interests and develop skills and talents so that they can become the best versions of themselves, both inside and outside the office. Employees have the opportunity to engage with an employee success coach to help them navigate their careers and optimize their time at FinDock. You can grow further into the role as Product Marketing Director, as portrated below.
Product Marketing Manager
Senior Product Marketing Manager
Product Marketing Director
Working at FinDock
FinDock is a technology company based in the Netherlands, that empowers users to manage end-to-end payments on Salesforce with its native Salesforce application.
While we reach Salesforce customers in nearly every industry, our core focus is the nonprofit sector. FinDock extends Salesforce and the Salesforce Nonprofit Success Pack so that nonprofits can adapt to donor payment preferences and offer multiple ways for donors to give, all managed within CRM. With FinDock, nonprofits can unify donor and payment data, deliver insights to fundraising teams, and launch intelligent donor experiences right from the heart of Salesforce.
Our core values are Trust, Customer Success, Doing Good, and Thrive. FinDock is innovation focused: learning is constant and growth on personal as well as professional level is highly valued.
Headquarters in Woerden

16 employees in the Netherlands

21 employees worldwide

Customers in 9 countries

Colleagues from 7 nationalities

14% / 86%

Average age: 36 years

Business Casual

Hybrid working
Colleagues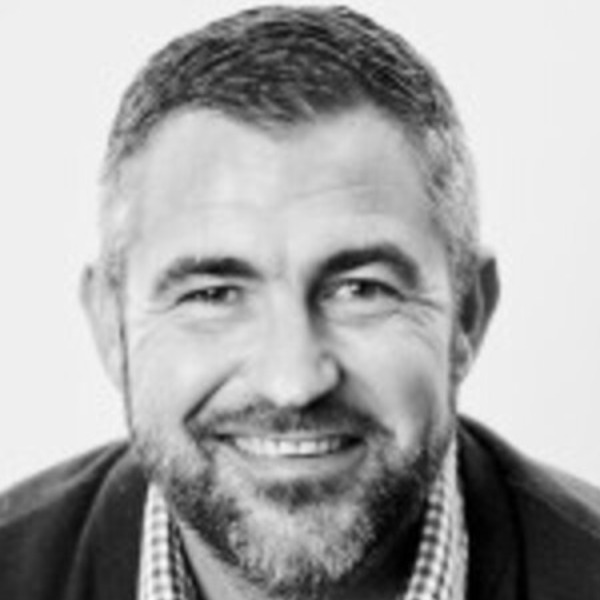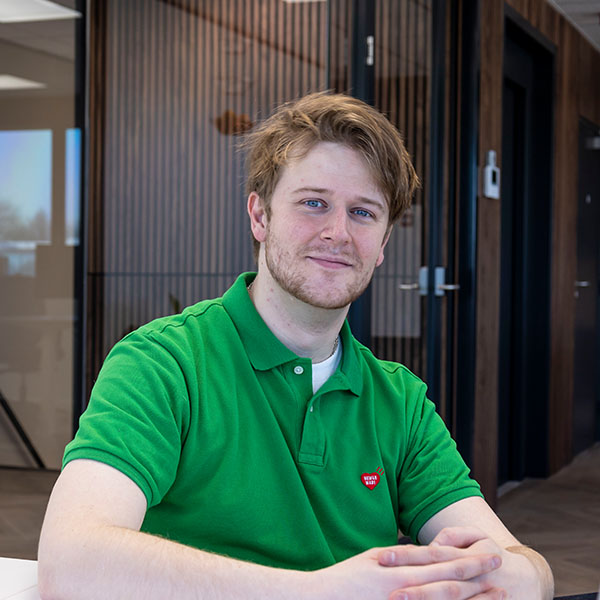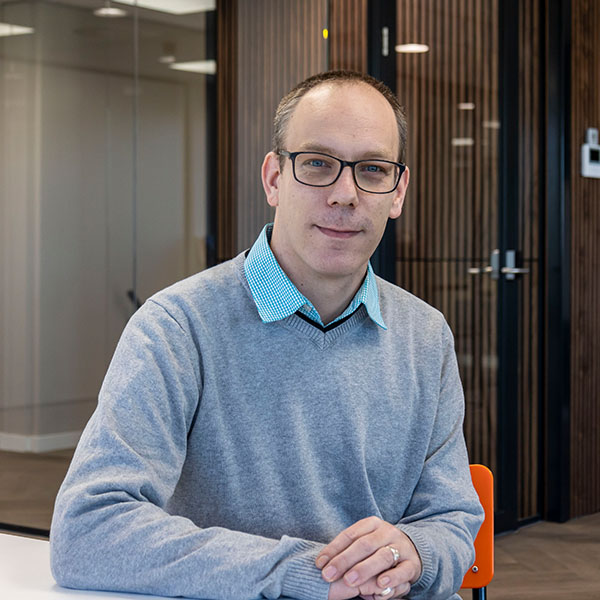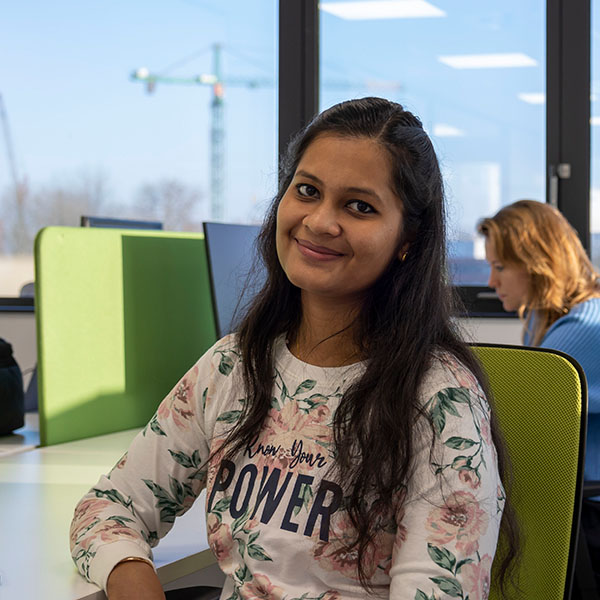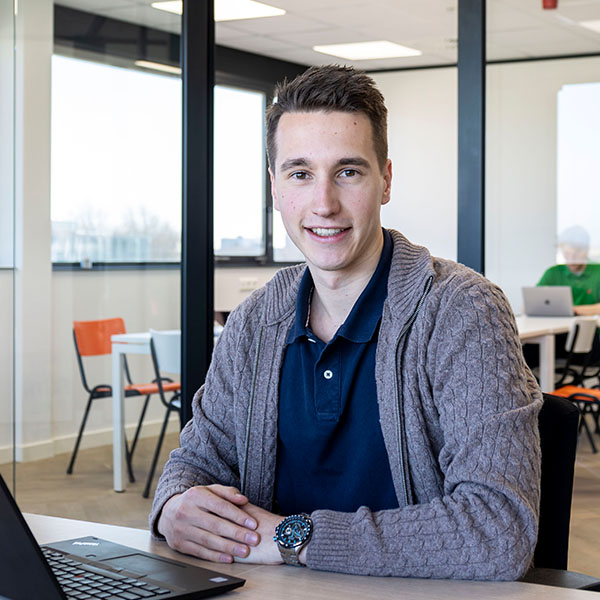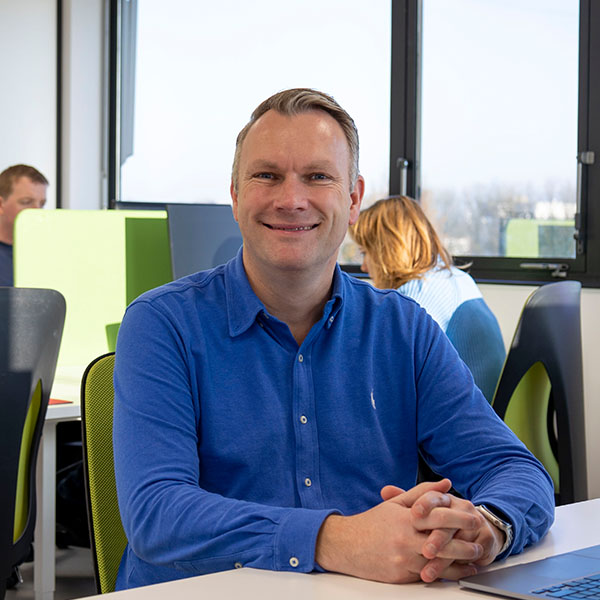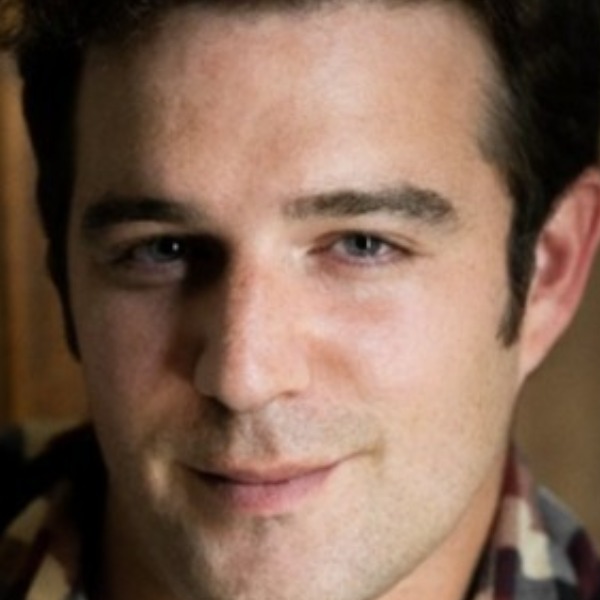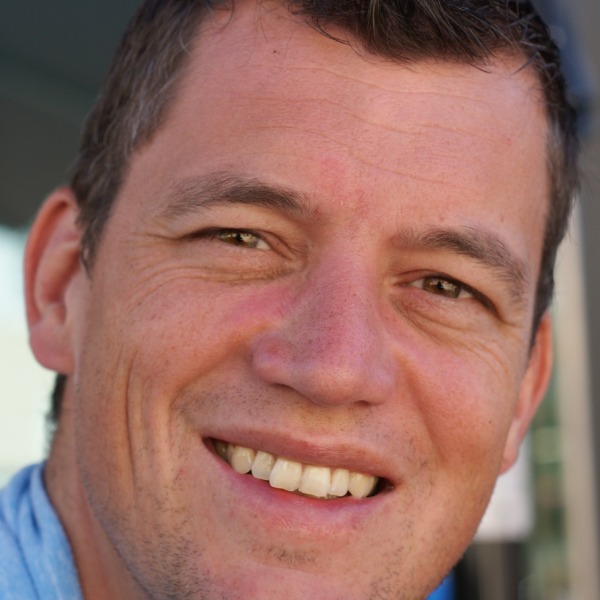 Conway Buckle (40) - UK&I Territory Manager
Why did you decide to work for this company?
If you want a great leadership team and a path to your own personal success, then you should seriously consider joining us now rather than later. Personally, I like to work at Findock because there is a lot of chance for growth personally and professionally. I am looking forward to the next steps of the journey!
What was your previous job?
Head of Business Development at Economic Change CIC.
What do you do in your spare time?
Play music and spend time outdoors.
Daan Brouwer (26) - Sales Account Executive
Why did you decide to work for this company?
FinDock has interesting and satisfied customers and our product fits the market really well. I joined FinDock because I enjoy the challenge of working with large corporations, customers and partners, and working with small and large NGO's.
What was your previous job?
Business Development Representative at FinDock.
What do you do in your spare time?
Reading non fiction books.
Jorrit Droogsma (38) - Distinguished Engineer
Why did you decide to work for this company?
Building a product from scratch on Salesforce technology was my reason to join FinDock. My new colleagues can develop and expand this product further. We work with highly skilled professionals in a fast paced environment while making an impact.
What was your previous job?
Senior Salesforce Consultant at Deloitte.
What do you do in your spare time?
Going out with family and/or friends and gaming.
Abarna Mahalingam (28) - Test Automation Engineer
Why did you decide to work for this company?
The main reason why I like to work at FinDock is because I am new to Salesforce and I can learn a new technology this way. I really like the team I work with: we share knowledge and support each other. I am looking forward to work with FinDock for more years to come.
What was your previous job?
Team Lead at Tata Consultancy Service.
What do you do in your spare time?
Learning about new technologies and reading novels.
Matthijs Aerts (24) - Junior Business Controller - Finance
Why did you decide to work for this company?
After obtaining my Bachelor's degree I was looking for a job with a challenge and responsibility: I found this at FinDock. The rapid company growth, the opportunity to grow within the Finance department, and being able to give input to the management team are things that really appeal to me.
What was your previous job?
Graduate Student Intern at Solid Systems Security Group.
What do you do in your spare time?
Motorcycling.
Robbert Douma (49) - VP Sales & Partnerships
Why did you decide to work for this company?
FinDock is a unique company with a fantastic solution and a unique customer base, this makes it attractive to work here.
What was your previous job?
Senior Director Solution Engineering - Salesforce.
What do you do in your spare time?
Gaming, walking, exercising and going out for dinner.
Vincent Rochebrun (33) - Territory Manager South Europe
Why did you decide to work for this company?
FinDock is a fast growing company with a startup like culture. It is a company willing to do good by providing best in class technologies to the nonprofit world.
What was your previous job?
Senior Sales Account Executive at Salesforce.
What do you do in your spare time?
Bike touring, photography, sailing and restoring vintage motorcycles.
Marc Hooghiemstra (42) - Senior Customer Success Consultant
Why did you decide to work for this company?
In this company you are a person instead of a number and there is a lot of attention for personal and professional development. 'Thrive' is an important value in the company and this actually complied with.
What was your previous job?
Salesforce Developer / Consultant at Deloitte.
What do you do in your spare time?
Working out and 3D designing and printing.
Application process
Phone call with Recruiter
Interview with the Hiring Manager
Talent assessment and interview with Employee Success Coach
Panel interview
Reference check and possible offer